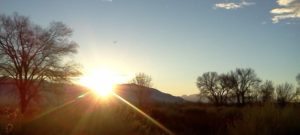 Its a new day – look forward!
What are your goals?  What do you want to have happen in your business, your organization and your life?
Read about two success stories – your success will come if you start NOW…create a strategic plan with tactics that can help you meet your goals!!
Do you have a Digital Strategic Marketing Communication Plan?
If not, you need one.  If you DO…how is it working for you?
 If you are a for-profit business, transactions equal purchases of goods or services, as well as referrals.  Attract new customers & stay in touch with your core customers by creating communications that inspire reactions, sharing, connections and transactions!
If you are a non-profit organization, transactions equal engagements, donations, engagement with volunteers or with the core group you serve.
Create Your Strategy & Tactics
Look at your competitors or organizations that you admire that DO have Digital Strategic Marketing Communication activities that are effective.  How many 'likes', 'loves', and 'shares' do they get for each Post, Tweet, and share on Instagram, etc?
Two organizations that are digitally active and reap the benefits of reaching out to existing and potential customers:
Scenario:  This family-run seasonal business was established 50 years ago, transporting families and groups by horses and mules into the Palisade Glacier & Big Pine Lakes on the eastern side Sierra Nevada Mountains of California.  Starting just one year ago, prior to the season (runs June-October), we created their FaceBook page and a bit later their website.  Prior to this activity, the primary method to reach existing and potential customers was via a 3-fold brochure and their telephone line with answering machine.
Results:  Their FaceBook page currently has 455 'likes', TWELVE five-star reviews, and  posts achieving 50-150 reactions, 2-10 shares and wonderful comments.  Using the targeted advertising 'boost' we have learned valuable insights about the demographics of those reacting to the FaceBook posts! – Glacier Pack Train staff does not have a computer, so all of this has happened from our Albuquerque office!  If someone 'messages' Glacier Pack Train, we answer the message and refer them to phone the office in Big Pine.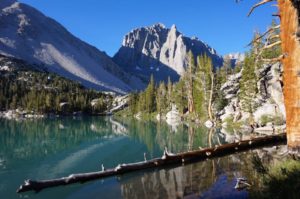 The gorgeous photos on website and FaceBook page were all taken by customers of Glacier Pack Train, and posts are regularly shared from FaceBook groups including 'I Love the Sierra', 'Eastern Sierra Camping and Fishing', 'Eastern Sierra and Scenic Hwy 395'.
Scenario:  This extremely successful foster-based dog rescue organization was originally just a collection of well-meaning individuals, connected by phone and their mission to rescue, rehabilitate, and re-home small companion dogs.  According to Brian Spence, the President of LDRNM (and the founder's son), LDRNM has been a nonprofit since 2001 and has rescued thousands of New Mexico's unwanted and shelter dogs.     LDRNM is an ALL VOLUNTEER organization and relies on the generosity of others to fulfill its mission. 
Results:  LDRNM recently transformed themselves by implementing a Digital Strategic Plan, and today they are a model of success that we admire and appreciate!  LDRNM has consistently been awarded "Best of Albuquerque" Top Non-Profit by readers of the Albuquerque Journal.   
With 277 FIVE STAR Ratings, and almost 15,000 'likes' the plan seems to be working!  Their goal is one adoption per day, and according to their President, they successfully exceeding that goal!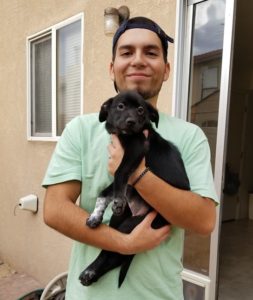 Precious pictures all adoptions are posted on FaceBook for all who have 'liked' their page to see!  Adopters, Fosters and potential Adopters can see the joy and happy matches.  All available dogs are in a FaceBook album, and are individually promoted with charming portraits.  LDRM is an extremely effective non-profit, with a huge support group for donation, adoption events, and fosters.